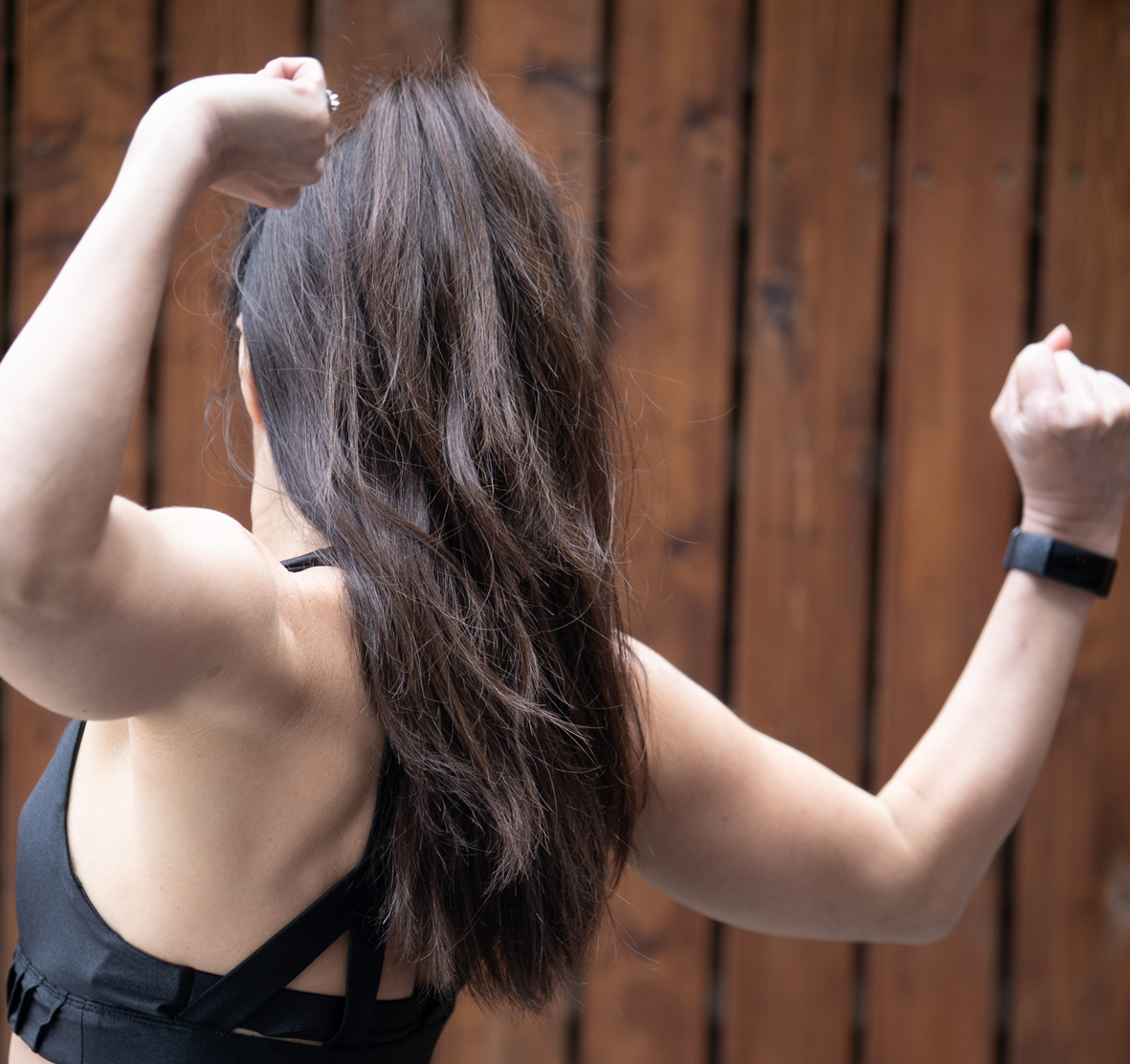 Building Sustainable Fitness Habits for All
Congratulations on taking your first step towards transforming your health and fitness. With Daily Flex, we merge the convenience of working out from the privacy and comfort of your home with a tailored exercise prescriptions and coaching to make your effort count towards your desired goals. I offer both in-person home training, or remote live training via Zoom Meeting App.
I did not succeed in achieving a sustainable healthy lifestyle until fairly recently.
As an infant, I was born with a congenital hip dysplasia that required me to undergo double hip surgery (read my surgery story in the Toronto Star) and didn't walk until I was two years old. Perhaps because of this, my parents never encouraged me to engage in sports growing up.
I struggled to maintain a healthy body weight since middle school, and for much of my life I was in a constant cycle of yo-yo dieting, binging and purging. I've done them all. Some of these efforts produced results, but none lasted for long.
I started running as an affordable, calorie-burning exercise and participated in several races. However, my hip dysplasia came back to haunt me when I was 42, making it impossible for me to continue running. I gained nearly 40 lbs as a result of my inactivity and the extra weight exacerbated my arthritic pain from the hip dysplasia. I needed to lose the extra pounds to slow the progression of my injury while waiting for my hip surgeries. But the only way I knew how to lose weight was through vigorous cardio exercises or resorting to weight-loss stimulant supplements, neither of which I wanted to do.
As a final resort I decided to give a personal fitness trainer a try. It was the best decision I could have made. With a customized program that worked around my injuries I experienced first-hand how quickly a combination of the right exercise techniques, nutrient-dense eating plan and positive motivation from a good instructor produce results.
This experience inspired me to pursue obtaining a personal trainer certification from the National Academy of Sports Medicine (NASM) to expand my own knowledge and to help others to achieve their own fitness goals as simply, efficiently and safely as possible from the convenience of your home.
As a wife of a restauranteur and former catering event planner with a 13 year old teen at home, I love all things delicious with a weakness for chocolates and late-night snacking. When it comes to eating, I try to have it both ways between discipline and enjoyment, with 80-20 split between nourishments and empty calories. I'm no Queen of Clean Eating, but definitely a believer in establishing a healthy but realistic eating habits.
Thank you so much for choosing me to be a part of your fitness journey. I'm with you every step of the way!
Contact Me