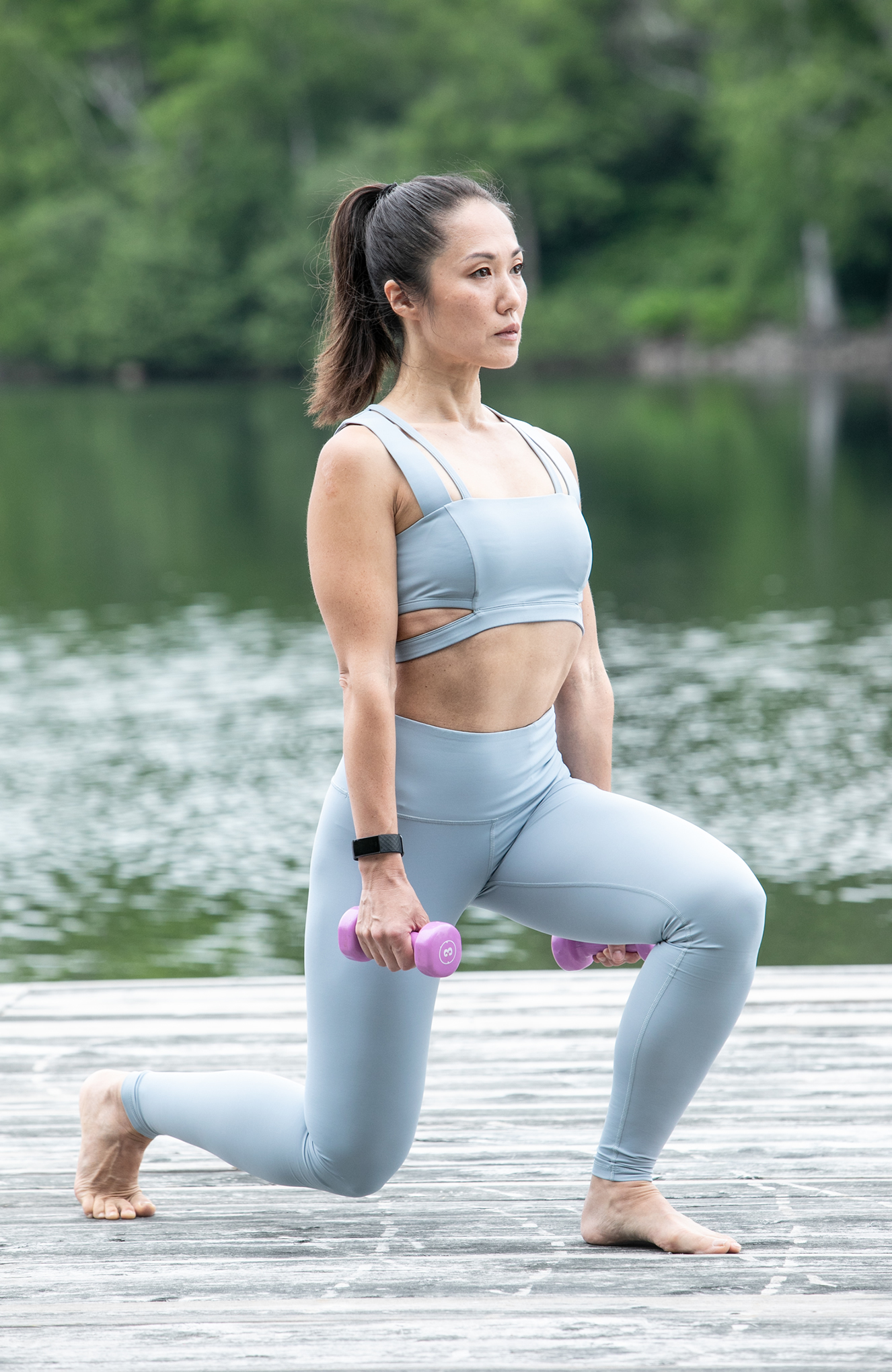 Daily Flex's personalized coaching service is designed to help you realize your fitness goals efficiently, safely and simply. Together we will help you achieve a lasting confidence and enjoyment in maintaining a healthy lifestyle at a realistic and progressive pace.
Explore Our Services
There are literally millions of "Free" fitness classes available online, not to mention exercise routines and tips from sports and health magazines. Despite those 'free' options,  a great percentage (over 70%) of adults in North America struggle with their fitness health. Why?
Learn More
When I first started working with Kaori, I didn't believe that I would see any visible results so quickly. But in just ten 30-minute fitness sessions, my body – especially my stomach – is toned and stronger.

Leslie A
I had been working out using on-line videos, but did not seem to be getting anywhere. Kaori tailored the sessions to focus not only on strengthening my knee, but also on improving the way in which I was exercising.

Kristina M
Read More Testimonials
I did not succeed in achieving a sustainable healthy lifestyle until fairly recently.
As an infant, I was born with a congenital hip dysplasia that required me to undergo double hip surgery and didn't walk until I was two years old. Perhaps because of this, my parents never encouraged me to engage in sports growing up.
I struggled to maintain a healthy body weight since middle school, and for much of my life I was in a constant cycle of yo-yo dieting, binging and purging. I've done them all. Some of these efforts produced results, but none lasted for long.
Read My Full Story